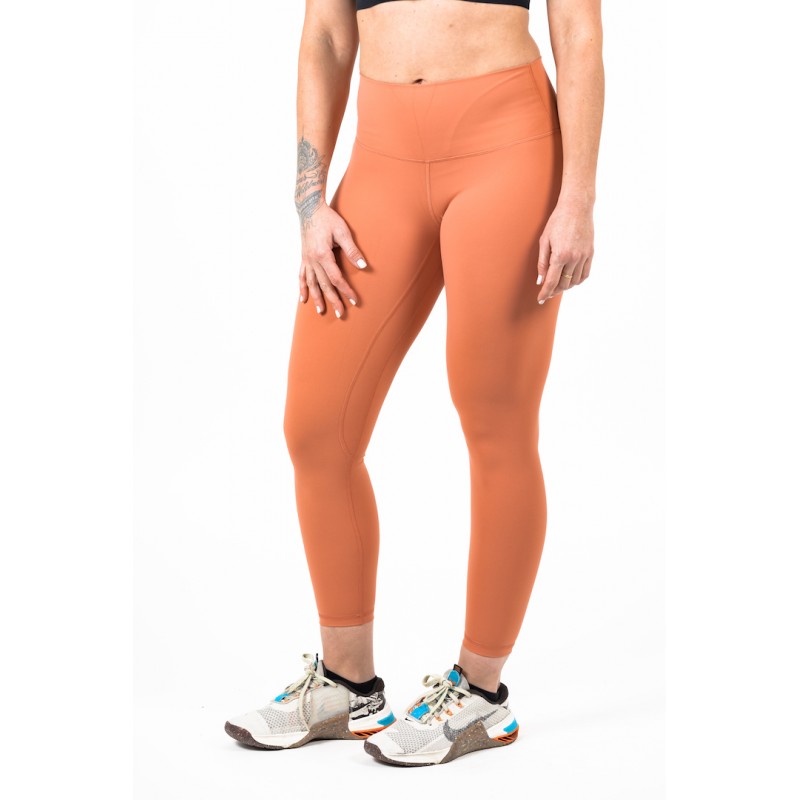 
The Peach Wonger leggings by Bro Apparel are designed in an ultra comfortable, stretchy and opaque material.
You will really love these Wonger BRO leggings.
ADVANTAGES :
Stretch fabric: for more freedom
High elastic waistband: for more comfort
Adjusted cut: for more femininity
Small pocket in the belt: + practical for your outings
Composition: 80% Nylon, 20% Spandex.
The Wonger leggings are designed for all active women!
The BRO Apparel peach Wonger leggings are ultra comfortable and adapt to all body types. Its stretch fabric provides unparalleled support and excellent freedom of movement during all your cross training, weight training, pilates or yoga workouts.
The elastic waistband adapts to all curves, without a drawstring.
The material of the peach wonger leggings is ultra light and also very resistant. It effectively manages humidity, odors and perspiration wicking.
In addition, thanks to its high waist, it will not move during your wods. All of our leggings are non-transparent!
Style at the service of performance!